ANZ Tennis Hot Shots
ANZ Tennis Hot Shots Sydney – Tennis Lessons For Kids, Tennis Competitions & Tennis Tournaments!
The ANZ Tennis Hot Shots program is a game just for kids – aged between 2.5 and 13yrs. ANZ HotShots Tennis is endorsed by Tennis NSW and Tennis Australia as their official kids tennis program. It is Tennis Australia's fastest growing children's starter program. Hot Shots has become one of the most popular primary school kids tennis sports programs in Australia since it's launch in 2008.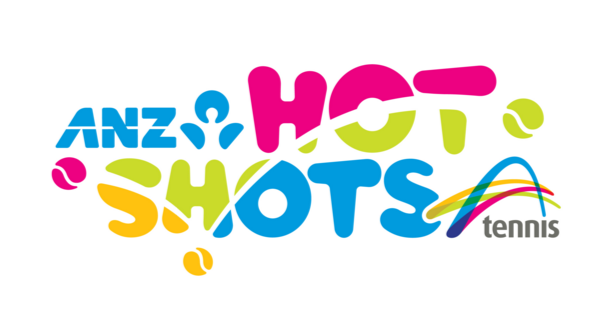 With smaller tennis courts, a lighter tennis racquet and low-compression tennis balls that don't bounce too high, it makes learning fun and easy! Inspire Tennis conducts the program at each of our Tennis Centres, Schools and other Tennis Club facilities. We run before and after school tennis lessons, school kids sport classes and ANZ HotShots Tennis competitions at our venues. Our tennis coaching schedules ensure our junior tennis coaching programs and tennis lessons for kids of all ages are easily accessible across all our tennis clubs!
4 Fun & Easy Hot Shot Tennis Stages
Your kids tennis skills are progressed through the 4 stages of the Hotshot tennis player journey: Blue, Red, Orange and Green. Guided by qualified Inspire Tennis coaches that are Tennis Australia certified, kids are encouraged to develop at their own pace. Inspire Tennis coaches will determine when players are progress to the next stage.
There are many ways to play ANZ Tennis Hot Shots, including; Tennis Lessons for Kids, Tennis Competitions and Tennis Tournaments. Hot Shots Kids Tennis Tournaments and Tennis Competitions are an excellent compliment to their Hotshots tennis classes.
There are various levels within each coloured stage. Inspire Tennis coaches will determine when players are ready to move from one level to the next.
---
---
---
---
---
How much does it cost?
The price of kids tennis lessons may vary between each of our Hot Shots Tennis programs. On average you can expect to pay between $20-$25 per session.
Children's tennis equipment
Visit our Pro Tennis Shop at Killara Lawn Tennis Club or ask our office to have it ready with your coach, for ANZ HotShots tennis racquets and low-compression tennis balls.
Ask one of our friendly tennis coaching staff for help when choosing a tennis racquet for your child. The tennis grip shouldn't be too big and make sure your child can hold the weight of the tennis racquet comfortably when their arm is extended. This will ensure they will be able to swing the racquet with ease. When in doubt choose a smaller racquet!
There's an Inspire ANZ Hot Shots venue near you
Inspire Tennis conducts ANZ Tennis Hot Shots programs at each of our Tennis Centres, Schools and other Tennis Club facilities in Sydney's North Shore. New programs begin each school term with tennis coaching sessions lasting between 60–90 minutes depending on the tennis program stage.
Photos